New Skips Delivered Today
Investment Continues here at GSH
Skips are either delivered or replaced with an empty skip or removed to be emptied at our dedicated Material Recycling Facility (MRF). The contents are processed through our state of the art machinery and recyclable materials are separated for re-use.
Investment in the latest waste design and technology allows us to take care of your requirements to pre-treat waste under the Landfill Directive 2007 in the most efficient way whilst enabling us to help you to benefit from our Zero Waste to Landfill commitment; this efficiency reduces costs and minimises your carbon footprint.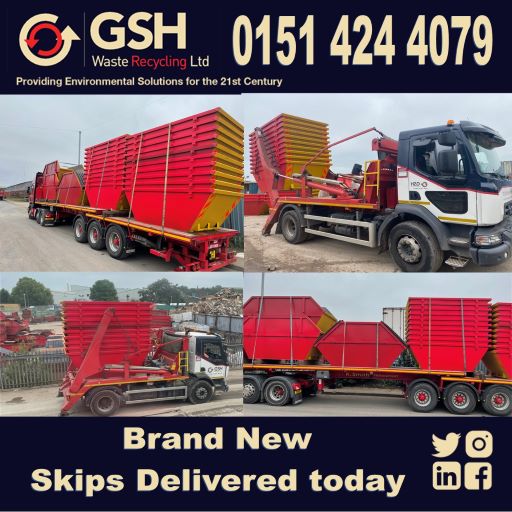 Talk to us about your requirements
If you would like to talk to us about your specific requirements and discuss how we can help you please call us on 0151 424 4079, contact us here or view our sister company GSH Skips.