Recycled Baled HD/PP
GSH Waste Recycling are industry leaders in the recovery, recycling and segregation of plastic waste. We source and recycle plastic from a variety of different industries and sectors in the Merseyside and Cheshire areas. Our aim is to recycle as much of this plastic as possible to be reused in the manufacturing of new products and to achieve our ultimate goal of zero waste to landfill.
Why recycle plastics?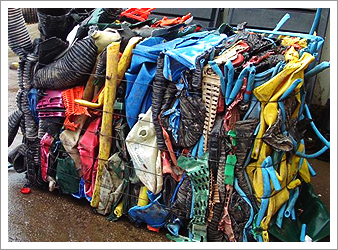 The UK produces an estimated 3 million tonnes of mixed plastic annually and much of this is buried in landfill sites.
Plastic is non-biodegradable and can sit in landfill sites for years. Plastics are made from petroleum, a fossil fuel that could run out within 40 years if present consumption rates continue.
We recover and recycle a variety of plastic material, including:
• high density polyethylene (HDPE) used in piping, automotive fuel tanks, bottles
• polypropylene (PP) used in food containers, battery cases, bottle crates, automotive parts and fibres;
How we can help you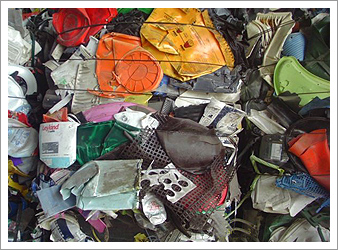 GSH Waste Recycling have made significant investments in plastic recycling facilities to enable as much plastic to be recycled as possible. Landfill diversion is becoming more important for UK companies and we are here to help you achieve your environmental goals.
We partner with our customers to constantly improve recycling rates and achieve a lower carbon footprint for everyone. Our customer focused, highly trained staff will ensure your waste management needs are always met. We provide onsite loading facilities for your business and supply containers & curtain side vehicles with the minimum disruption to you.
Waste reporting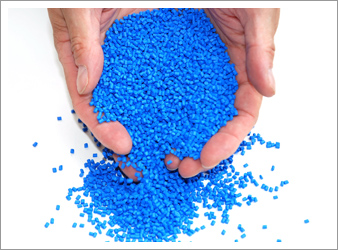 GSH provide BREEAM standard waste management reports for your site management plan. Each individual container / skip is weighed, the contents are analysed and the percentages of materials, single waste streams and recyclables are comprehensively detailed in the report.
Supporting sustainable manufacturing
At the GSH Waste Recycling facility in Widnes we segregate plastic waste and produce recycled plastics in bales for second life use in the UK manufacturing industry. We also export recycled baled HD & PP to companies in Europe and the Middle East.
Get in touch
Please contact us to discuss ways that we help you or request a visit from one of our specialists to look at your individual requirements.
Recycled Baled Cardboard
Fully compliant and sustainable baled cardboard recycling solutions for business.
find out more

Recycled Baled Clear Film
We produce clear film and jazz bales for use in new manufacturing processes and export across the world.
find out more