Recycled Baled UPVC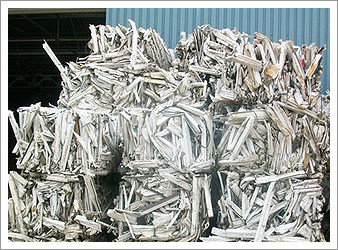 At GSH we believe in protecting the environment and reusing valuable resources through the efficient recycling of materials including UPVC & low grade plastics.
After we have recovered your waste and it has arrived at our transfer station in Widnes we separate the UPVC, low grade plastics and other recyclables into single streams and produce bales to be used in new manufacturing processes. We also export recycled baled UPVC and baled low grade plastics to companies across Europe, the Middle East and South East Asia.
The UPVC we recover and recycle includes:
UPVC window frames, UPVC doors and door frames, low grade plastics, downspouts, soffits, facia boards & guttering.
Why choose us as your waste management solutions partner?
We continually invest in the latest technology and we aim to divert as much of your waste from landfill as possible and help you avoid costs such as landfill tax.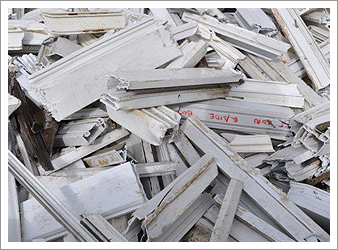 The GSH Waste Recycling team are dedicated to providing you with polite and courteous customer service at all times. We provide onsite loading facilities for your business and supply containers & curtain side vehicles with the minimum disruption to you.
As a licensed waste carrier we are registered with the Environment Agency and ISO 9001 / ISO 14001 accredited. We provide total waste management solutions to companies throughout Cheshire and Merseyside from our state of the art transfer and recycling facility in Widnes.
Environmental and Waste Reports
GSH provide clients with waste management and environmental reports to BREEAM standard. Each individual container / skip is assessed and weighed, the contents are analysed and the percentages of materials and recyclables are comprehensively detailed in the report for use in your site management plan.
FREE Waste Audit & latest legislation advice
We offer advice and information on the latest legislation and demands being placed on UK businesses, please contact us or call 0151 424 4079 to discuss ways that we help your business or request a FREE no obligation waste audit from one of our specialists.
Recycled Baled Cardboard
Fully compliant and sustainable baled cardboard recycling solutions for business.
find out more

Recycled Baled Clear Film
We produce clear film and jazz bales for use in new manufacturing processes and export across the world.
find out more