Recycled Aggregates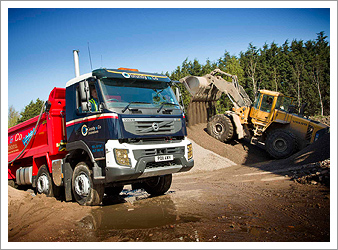 GSH Waste Recycling have large volumes of quality recycled aggregates available.
Recycled aggregate materials range from screened topsoil, sandfill, 0 - 4mm fine sand, 0 - 6mm coarse sand, 6 - 20mm pipe bedding and 20 - 100 mm clean stone. GSH Aggregate products are all certified to industry standards and relevant grading certificates can be supplied.
Grundy & Co Excavations
All aggregate products are produced by our sister company Grundy & Co Excavations Ltd at state of the art facilities in the North West of England.
Grundy & Co Excavations Ltd offer the construction industry a full range of wrap quality protocol recycled aggregates, washed sands & soils. All products are produced at their fully licenced site in Widnes and most raw material is sourced and collected from the Merseyside and Cheshire areas to minimise their carbon footprint.
The Process
Raw material is pre sorted to ensure that unwanted materials do not enter the recycling process.
Two main processes are used, namely dry crushing and washing.
These systems produce high quality recycled products that meet tight industry specifications.
Aggregates and sands are rigorously tested on a regular basis by an external testing house so you can be confident that the products you purchase will exactly match your project requirements.
If you need more detailed information about aggregate products and their uses we have a dedicated Quantity Surveyor who can advise and support your project where required.
Contact us today
Please don't hesitate to get in touch and discuss the recycled aggregates we produce and how we can help you and your project.